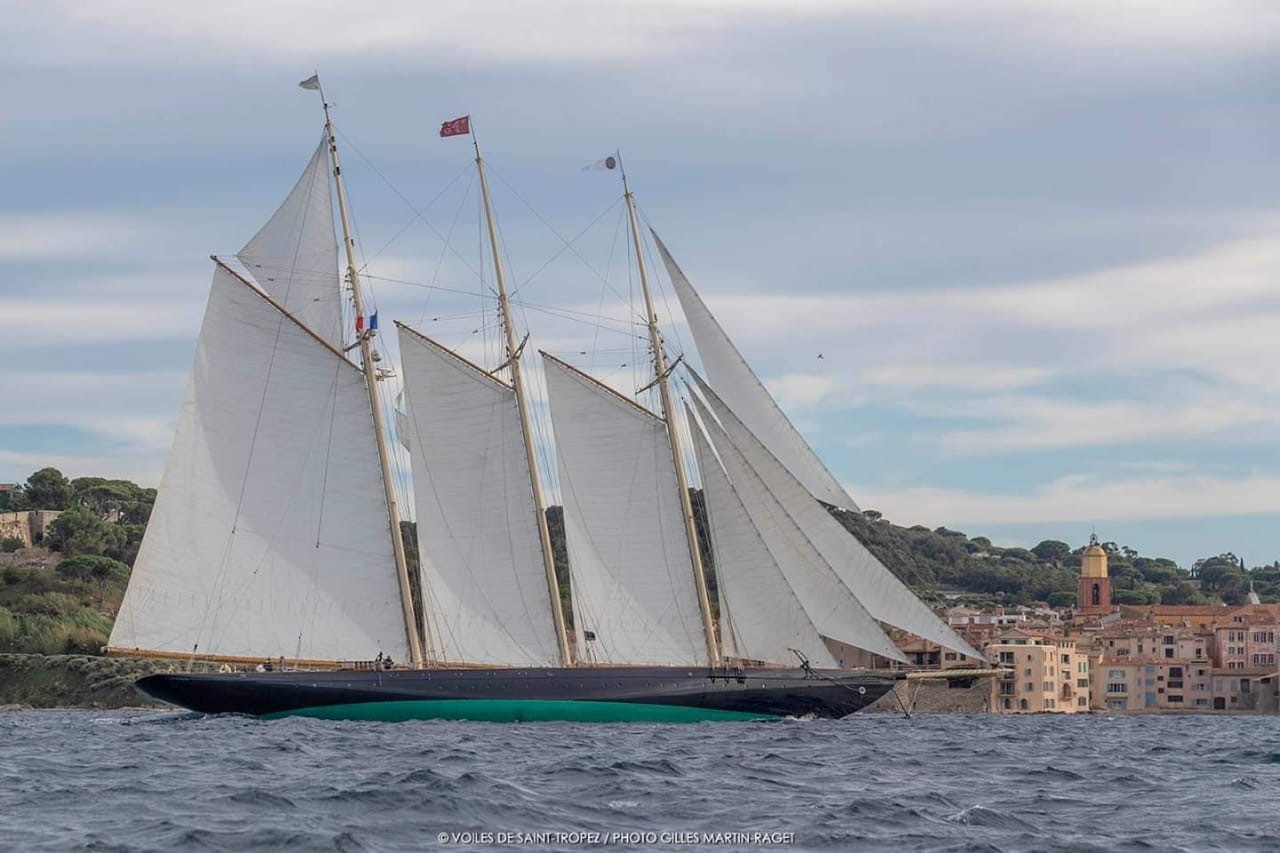 The Atlantic
Atlantic, designed by William Gardner, one of America's foremost designers of large yachts. It is an incredible 3 mast schooner with a remarkable 56 meters in length. Her graceful sheerline and long overhangs accentuate her grace while her waterline length of 42 meters and narrow beam are a promise of unmatched speed under sail.
Her spars tower some 45 meters above the waterline and support a staggering area of 1750m² of sail.
Many of the sails are hoisted and operated with Ording blocks.
Of the many single and double sheave blocks, there are also custom made blocks.
Ording made that it would fit better on the mainsheet buffer.
Owner Ed Kastelein
If you also have questions or special wishes, please contact us.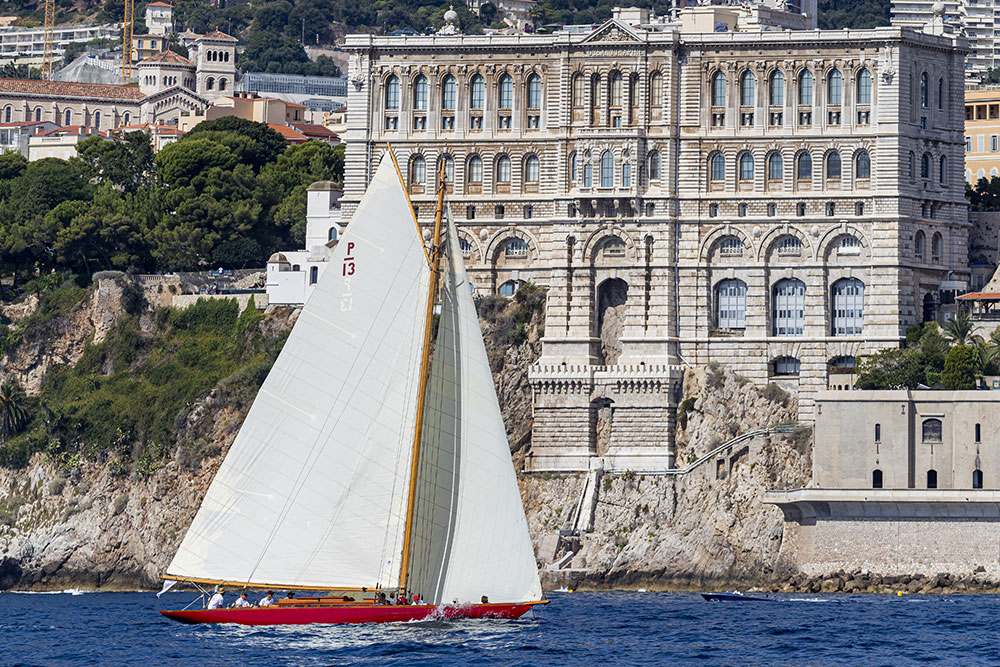 Chips
Chips was designed by W. Starling Burgess in 1913 as Onda III, and built by Graves Yacht Yard, Marblehead, Massachusetts for Mr. John Greenough, of Gloucester, Massachusetts. 
Chips was designed to the Universal Rule, which was introduced in 1903. This Rule calculated a rating for yachts, which was then used to calculate its Time Correction Factor (T.C.F.) allowing disparate yachts to race against each other. The P Class yachts were considered to be "among the loveliest and most successful entrants in the Universal Rule class of racing sailboats. 
Between 1907–1920 a new International Rule from Europe replaced the old rule, and Chips, like many other Universal boats, were no longer competitive and she fell into obscurity, until a renaissance for classic sailing swept through the fleet of vintage vessels that encouraged major restoration efforts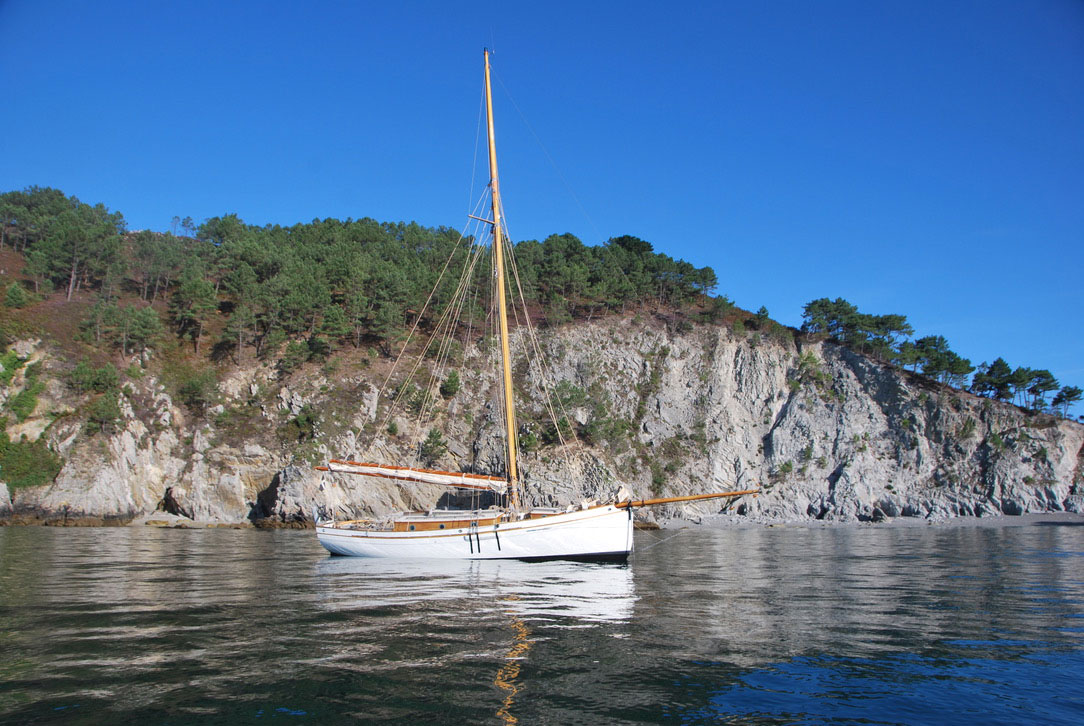 Alva
The Alva is a Paul Gartside designed 30 ft Gaff rigged cutter yacht, her lines inspired by the quay punts of Falmouth.
She is fast, seaworthy and immensely strong. Construction is larch on laminated pitch pine and steamed oak frames. Cedar decks, cabin-sides and capping rail in Iroko, Teak cockpit and trim. All Ording blocks made of black locust with stainless steel bindings nicely Oiled and on both sides cover plates. 
Ben Harris
Traditional wooden boat builder
Please contact us if you have any questions!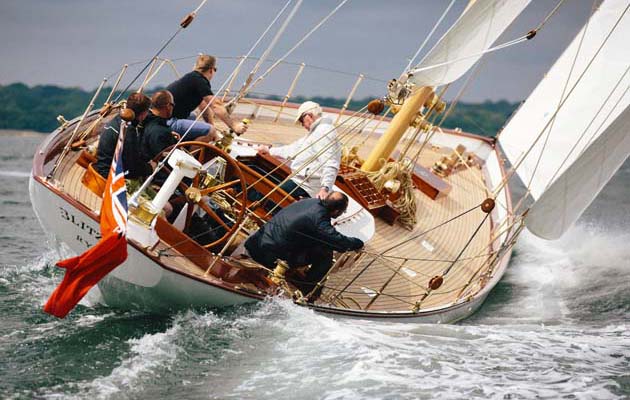 BLITZEN 1938
Blitzen is a 55' Bermudan sloop of the famous and successful Sparkman & Stevens. She was built 1938 by Henry B Nevins of city Island New York. She is designed and built for R J Reynolds. The yacht was built as a an ocean racing yacht and was very successful wining in her division in the Newport Bermudan Race. After her Refit in 2016 is she faster than she has ever been before with her tall sloop rig. Blitzen is a first class racing yacht built for speed!
Ording Blockmakers were fortunate to be a part of this project and supplied her with all the blocks.
Half of the blocks are made from teak with high polished aluminum- bronze bindings, the teak blocks are beautiful covered in leather by Paola Cinquanta.  The advantage to have blocks covered in leather is that the blocks but also the boat is better protected against damage.  to use teakwood instead of ash is that teak does not rot, especially with leather cover were maintenance is very difficult. With ash blocks you should remove the leather each year for maintenance of the blocks. The other half of the blocks are made off first class ash with high polished aluminum- bronze fittings. All blocks are supplied with ball bearing sheaves. 
We at Ording Blockmakers work always with the best materials and high skilled people.
If you have any questions regarding blocks, please contact us!
Would you like to know more about custom blocks? Give us a call, or send us an email!